Perfect Blend MKAL Mini Skein Sets *Preorder*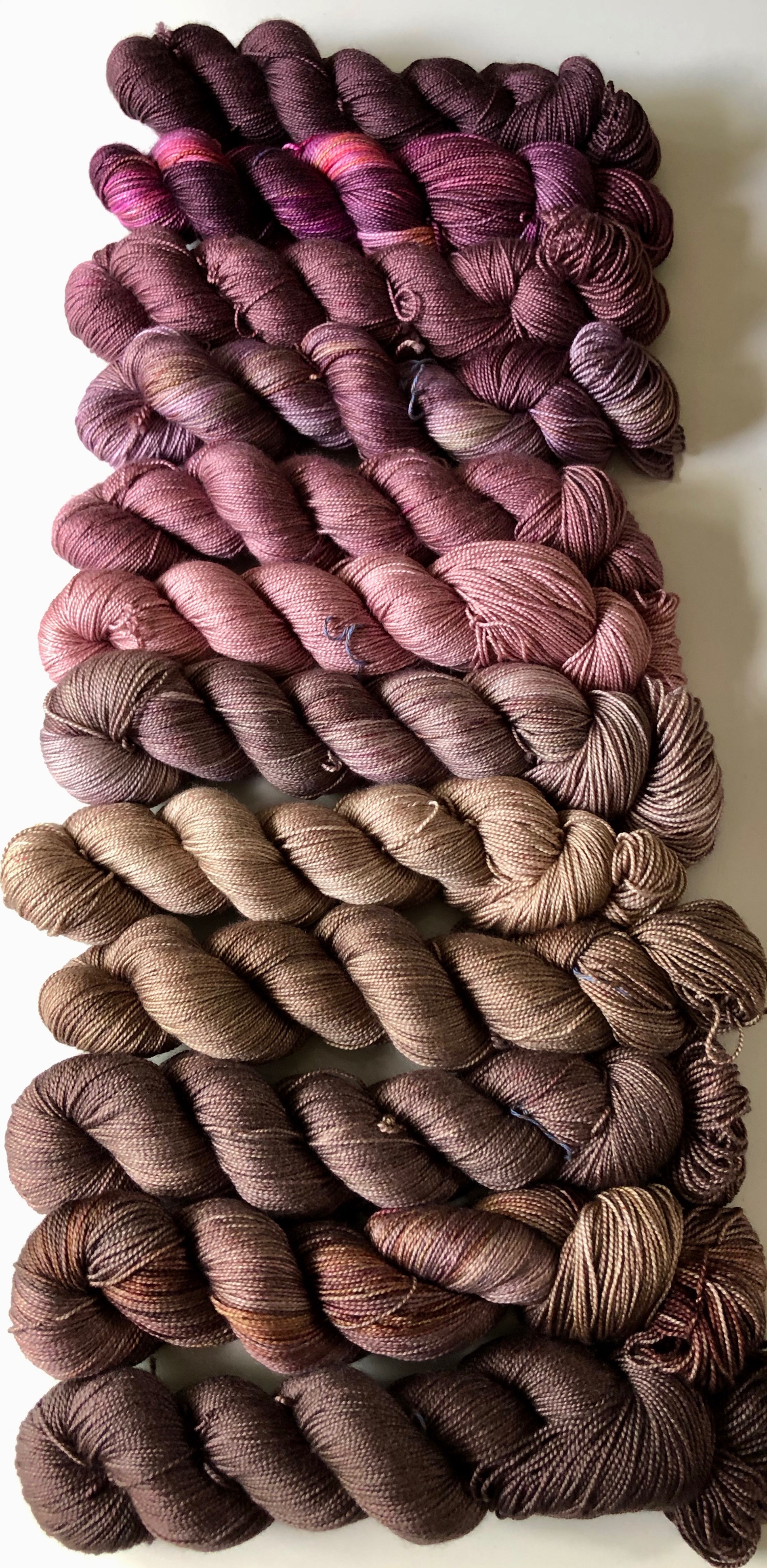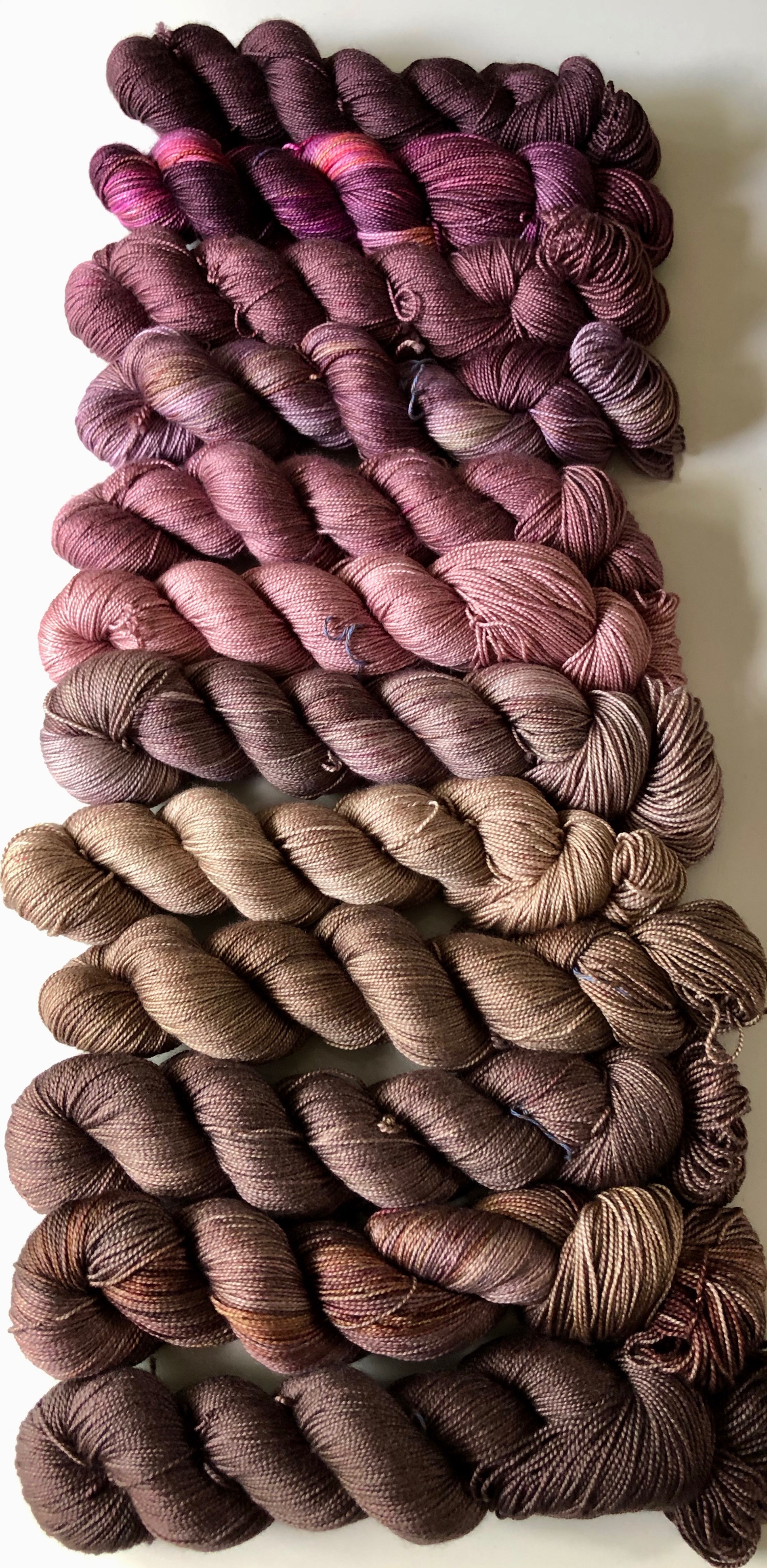 sold out
Perfect Blend MKAL Mini Skein Sets *Preorder*
Casapinka's summer MKAL —Perfect Blend—is going to start on July 8th and it calls for 12 mini skeins in different colors.
Since the theme is Tea, I decided to create a set of colorways which celebrate two different kinds of tea—traditional black tea and herbal tea. One end of the set is rich earth tones (4 skein gradient) while the other end is warmer rich berry and soft pinks (4 skein gradient). In between these gradients are four slightly variegated colorways. The result is a really gorgeous fade which will work perfectly with Casapinka's shawl design.
I am offering this set in two different sizes:
Twelve 100 yard minis for a total of 1200 yards
OR
Twelve 133 yard minis for a total of 1596 yards.
The yarn I am dyeing these sets on is Napoleon Sock, which is a soft and shimmery 80/20% Superwash Merino/SIlk fingering weight yarn.
With the quickly approaching start of this MKAL, this will be a very fast pre-order. Orders will be open until June 12th and will be shipped by June 28th.
Thank you!
Kim