Rainbow Trout Collection on Cannoli Worsted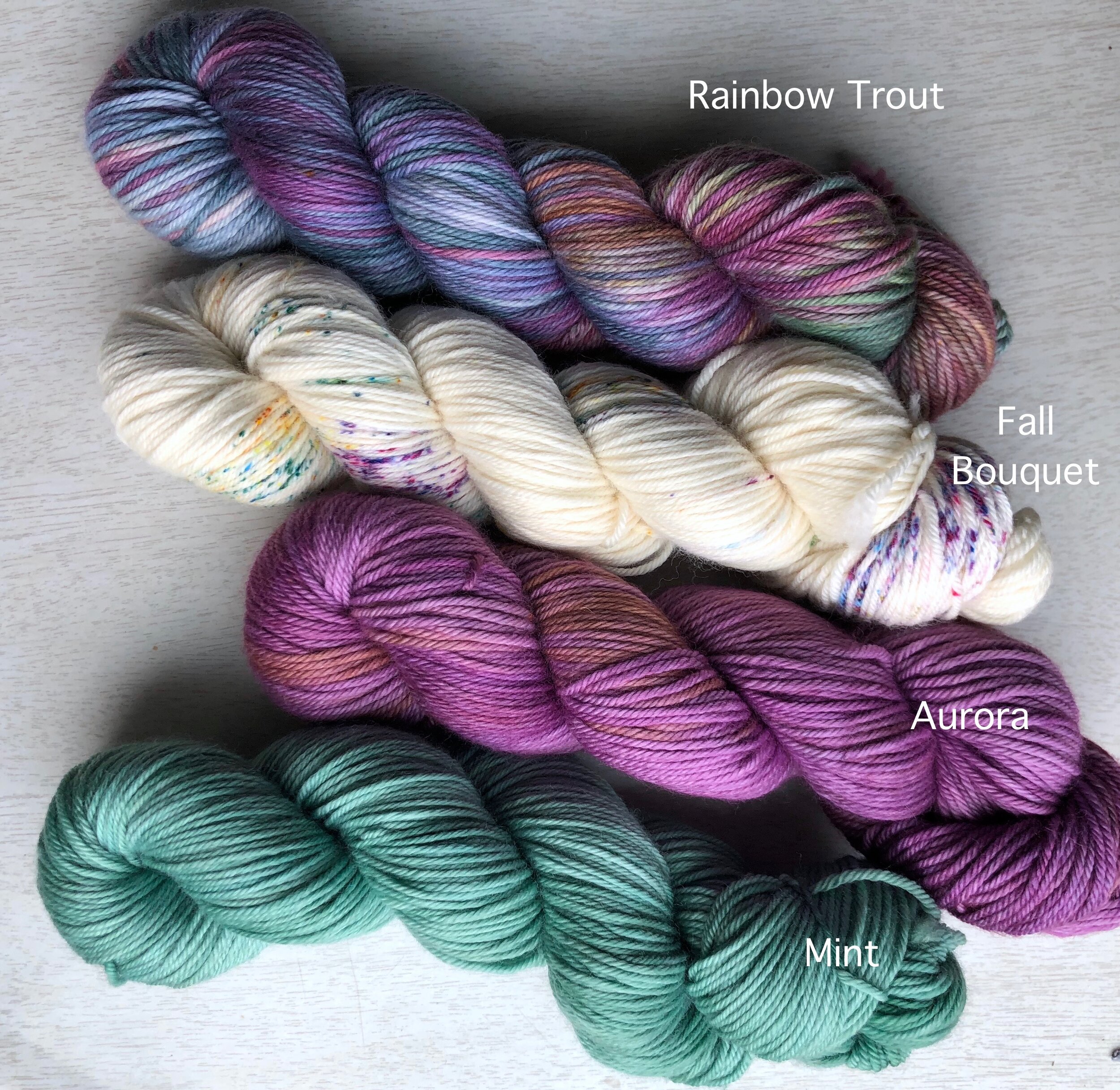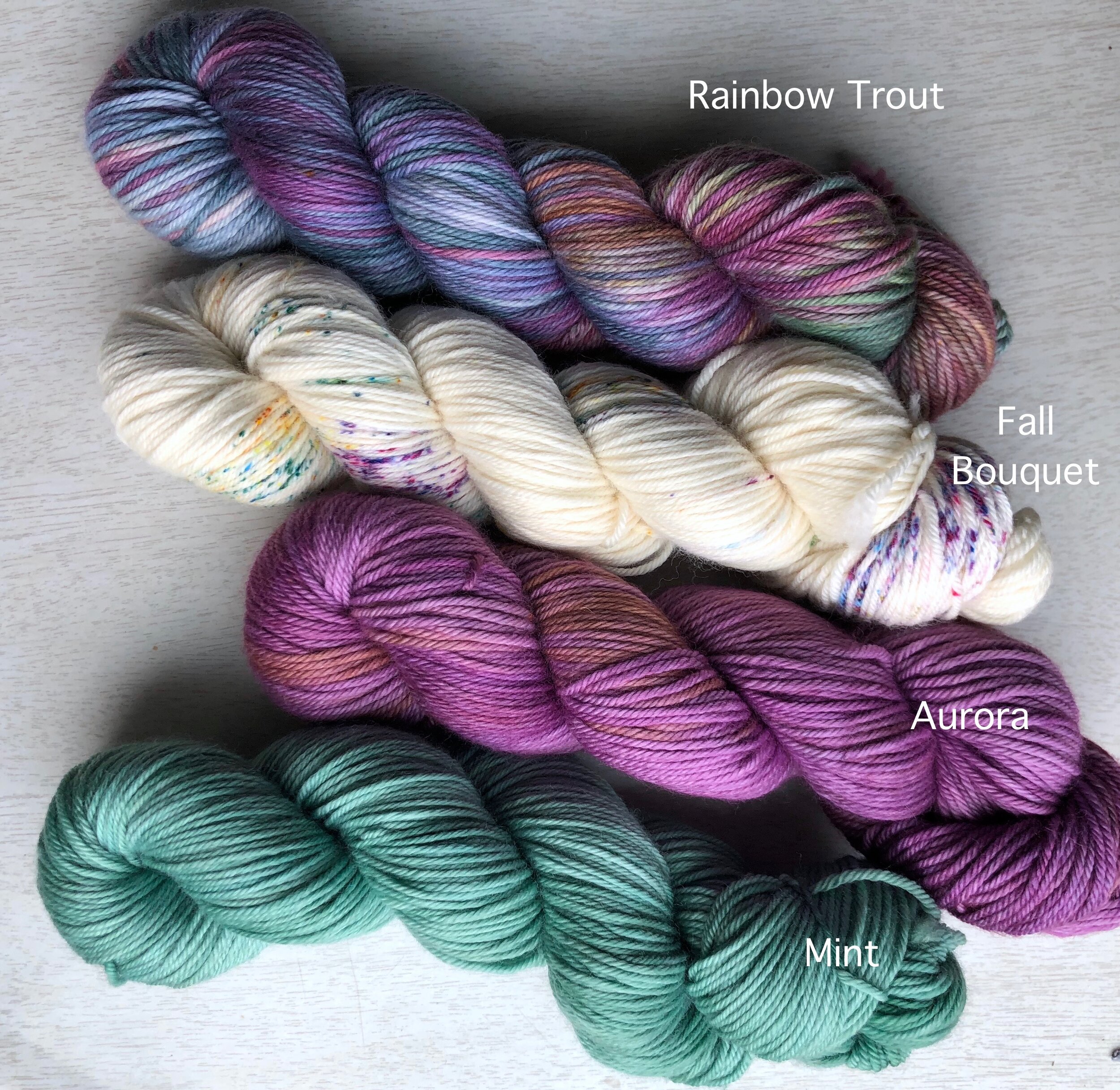 Rainbow Trout Collection on Cannoli Worsted
The Rainbow Trout collection started with the Rainbow Trout Colorway.
I added:
Mint (pastel green)
Aurora (pink/purple with gold highlights),
& Fall Bouquet (speckles of purple, gold, green, blue).
The Rainbow Trout Collection has been dyed on Cannoli Worsted which is a soft worsted weight yarn of 100% Superwash merino.
Each skein is 100 grams/210 yards. I suggest you handwash in tepid water and lie flat to dry. This will ensure the best longevity of you hand made item.
All yarns dyed at Kim Dyes Yarn are dyed with professional quality acid dyes. However, I do suggest you hand wash and lie flat/block to dry for the best results.
Only 5 available
Only 5 available
Only 6 available
Only 5 available