Rainbow Trout Collection on Flan Fingering (70/30% Superwash Merino/Silk Single Ply)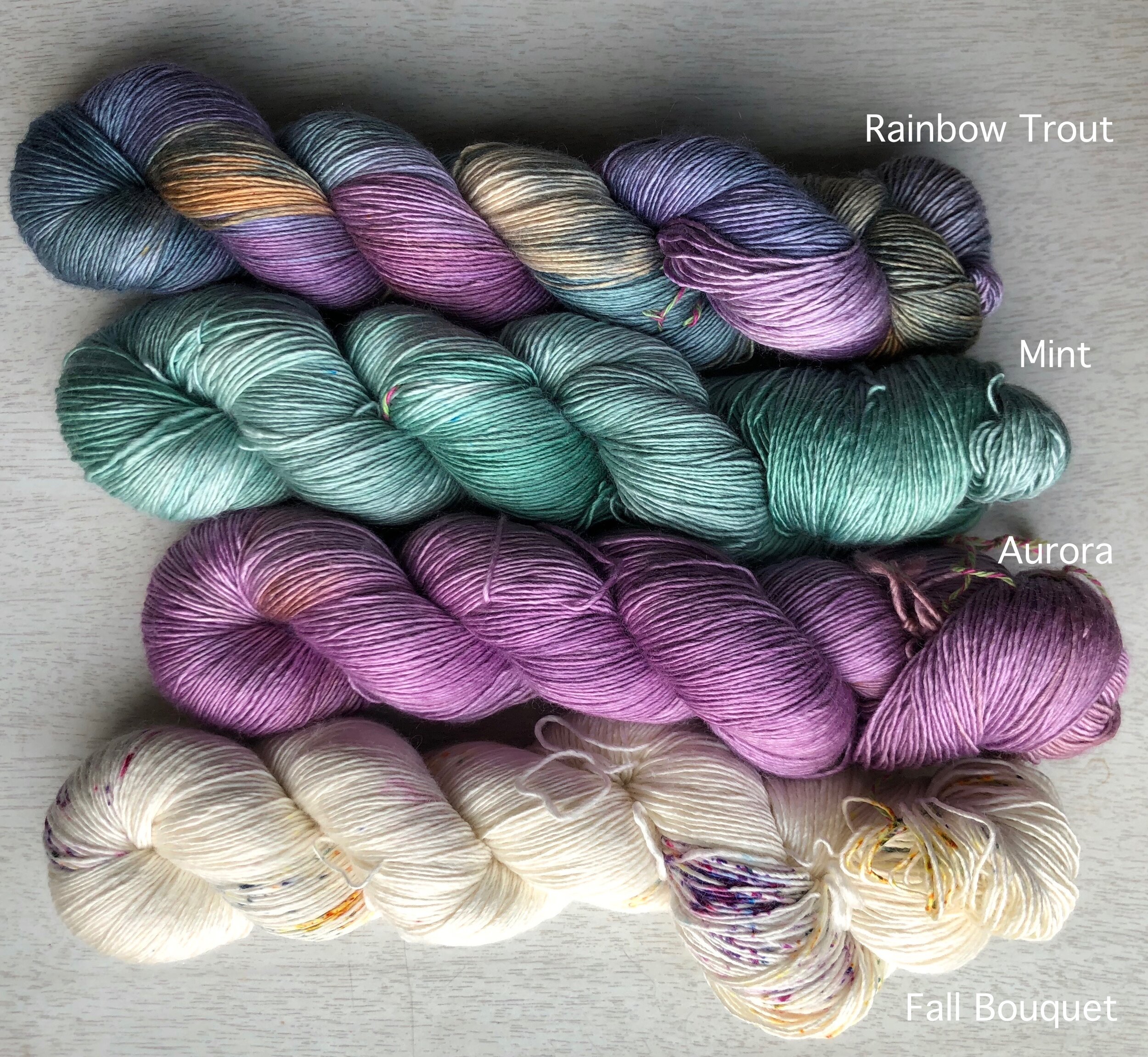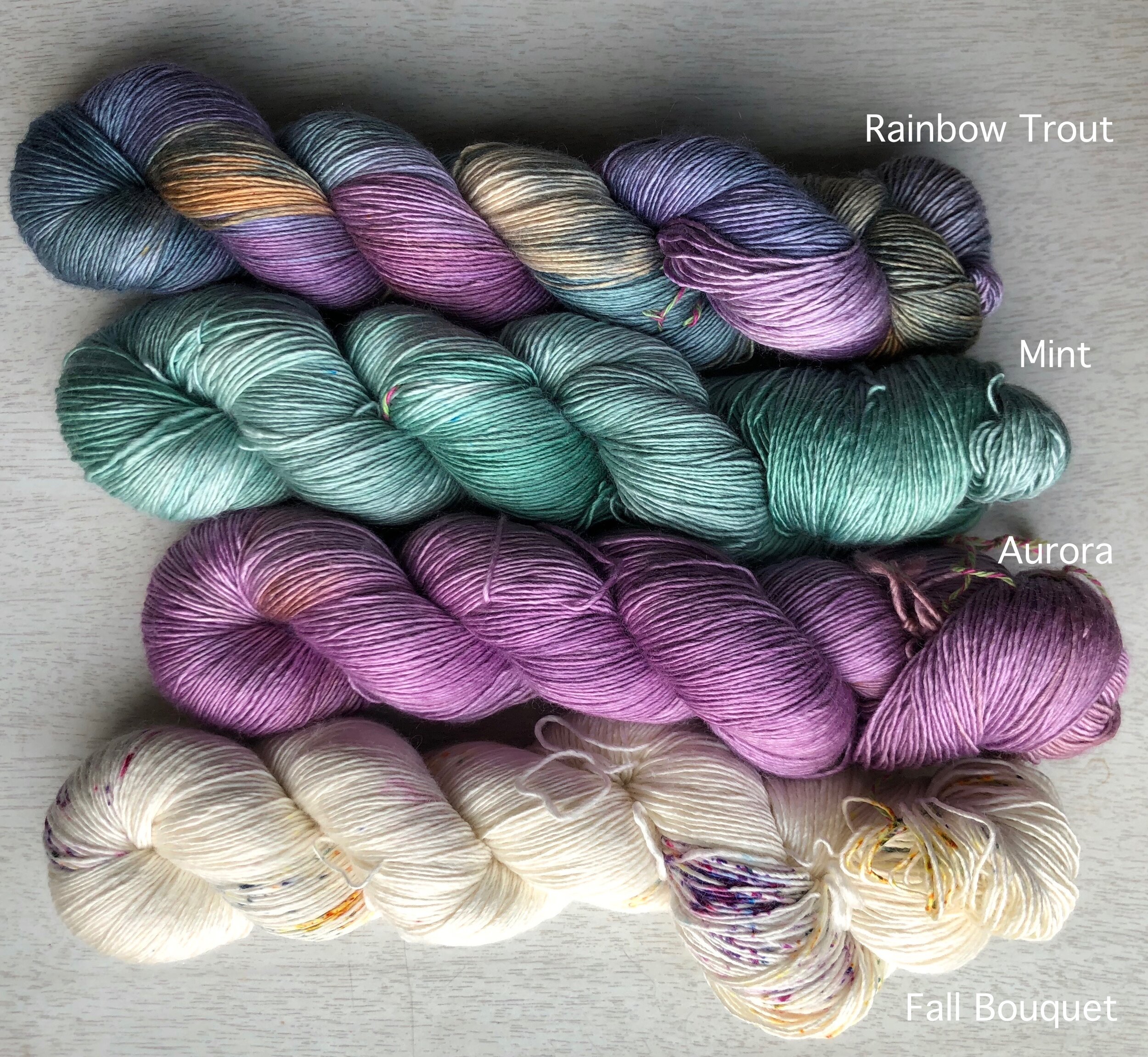 Rainbow Trout Collection on Flan Fingering (70/30% Superwash Merino/Silk Single Ply)
The Rainbow Trout collection started with the Rainbow Trout Colorway.
I added:
Mint (pastel green)
Aurora (pink/purple with gold highlights),
& Fall Bouquet (speckles of purple, gold, green, blue).
The Rainbow Trout Collection has been dyed on Flan Fingering, which is an amazing silk blend single ply yarn. It is 70/30% Superwash merino/silk and has the gorgeous drape and shine you expect from a silky yarn. I love this yarn for shawls or sweaters. Each skein is 100 grams/438 yards.
All yarns dyed at Kim Dyes Yarn are dyed with professional quality acid dyes. However, I do suggest you hand wash and lie flat/block to dry for the best results.
Only 4 available
Only 2 available
Only 6 available
Only 4 available