Stone Collection on Cannoli Worsted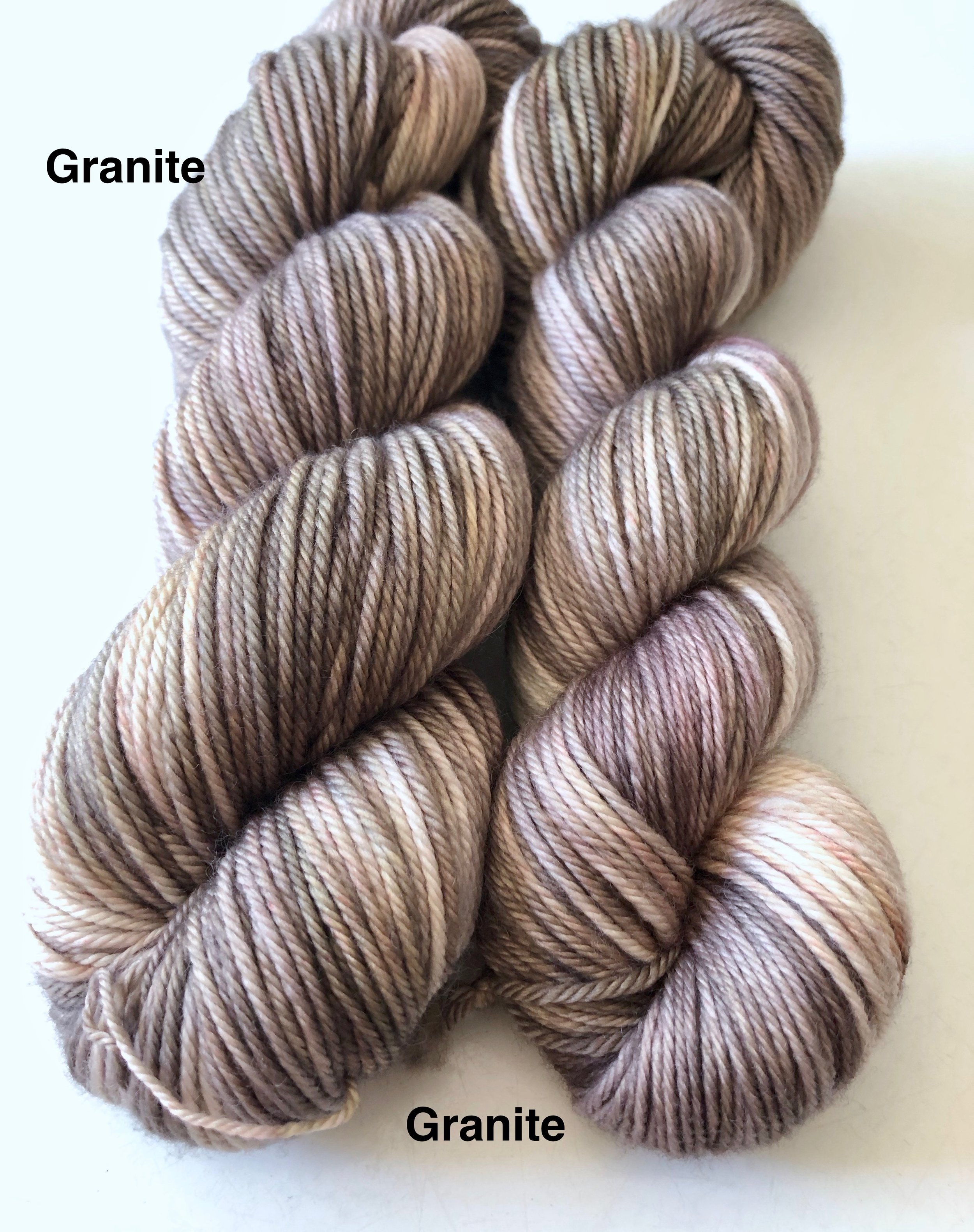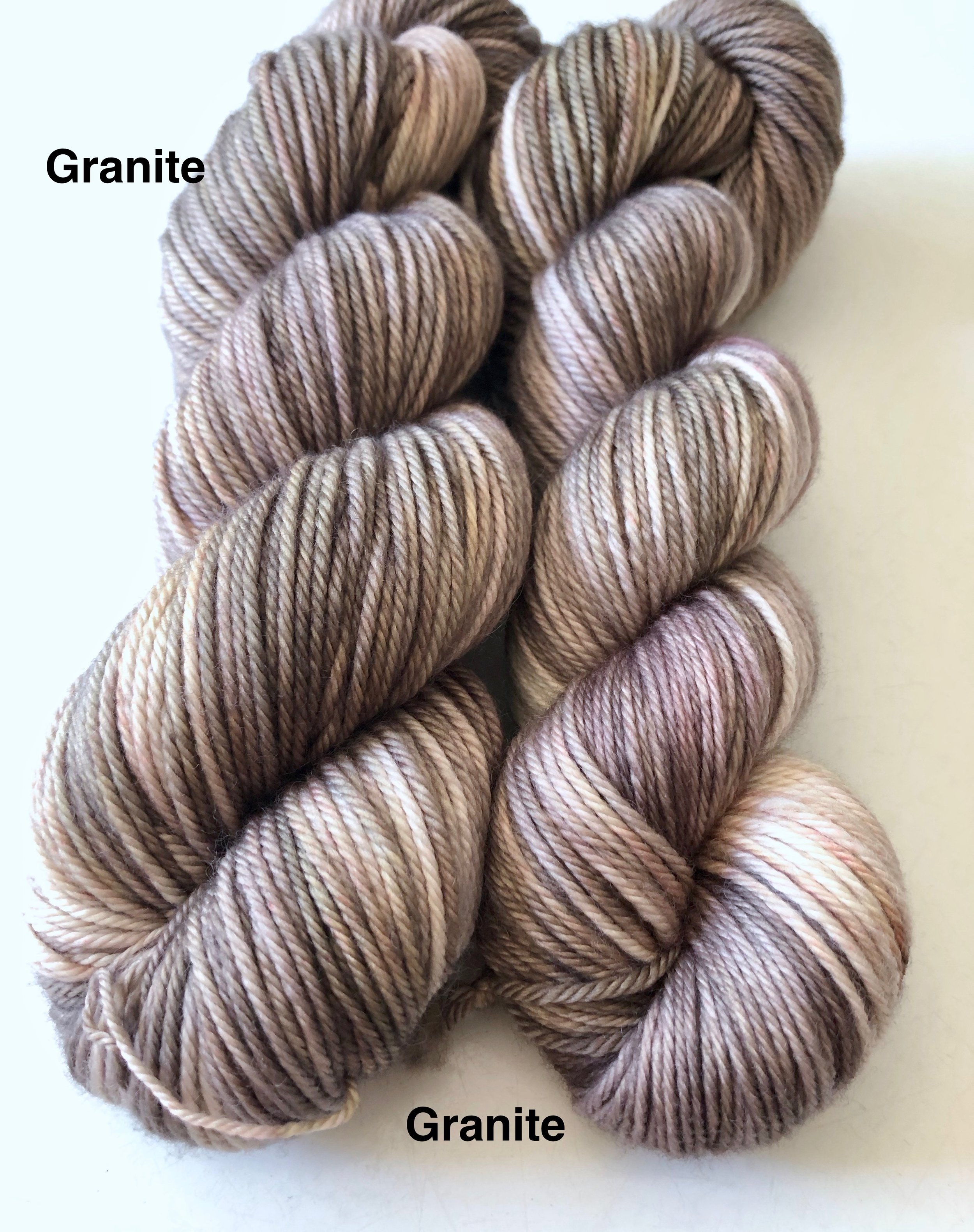 Stone Collection on Cannoli Worsted
The Stone Collection is a series of four colorways which are created to work well with each other in a project or beautifully all on their own.
The Stone Collection is:
Granite: Granite is a mixture of grays and tans with a hint of warmth.
Rose Marble: Rose Marble is a tonal of neutral light brown, tan, and a rose shade. A few speckles add interest.
Stepping Stones: Stepping Stones is a gray and plum tonal with speckles of earth tones and plum.
Purple Agate: Purple Agate is a mix of dark plum, lighter plum, highlights of orange, & hot pink.
These colorways have been dyed on Cannoli Worsted which is a soft worsted weight yarn of 100% Superwash merino.
Each skein is 100 grams/210 yards. I suggest you handwash in tepid water and lie flat to dry. This will ensure the best longevity of you hand made item.
All yarns dyed at Kim Dyes Yarn are dyed with professional grade acid dyes.
Only 2 available
Only 2 available
Only 7 available
Only 9 available