The Florence Collection on Sourdough Sock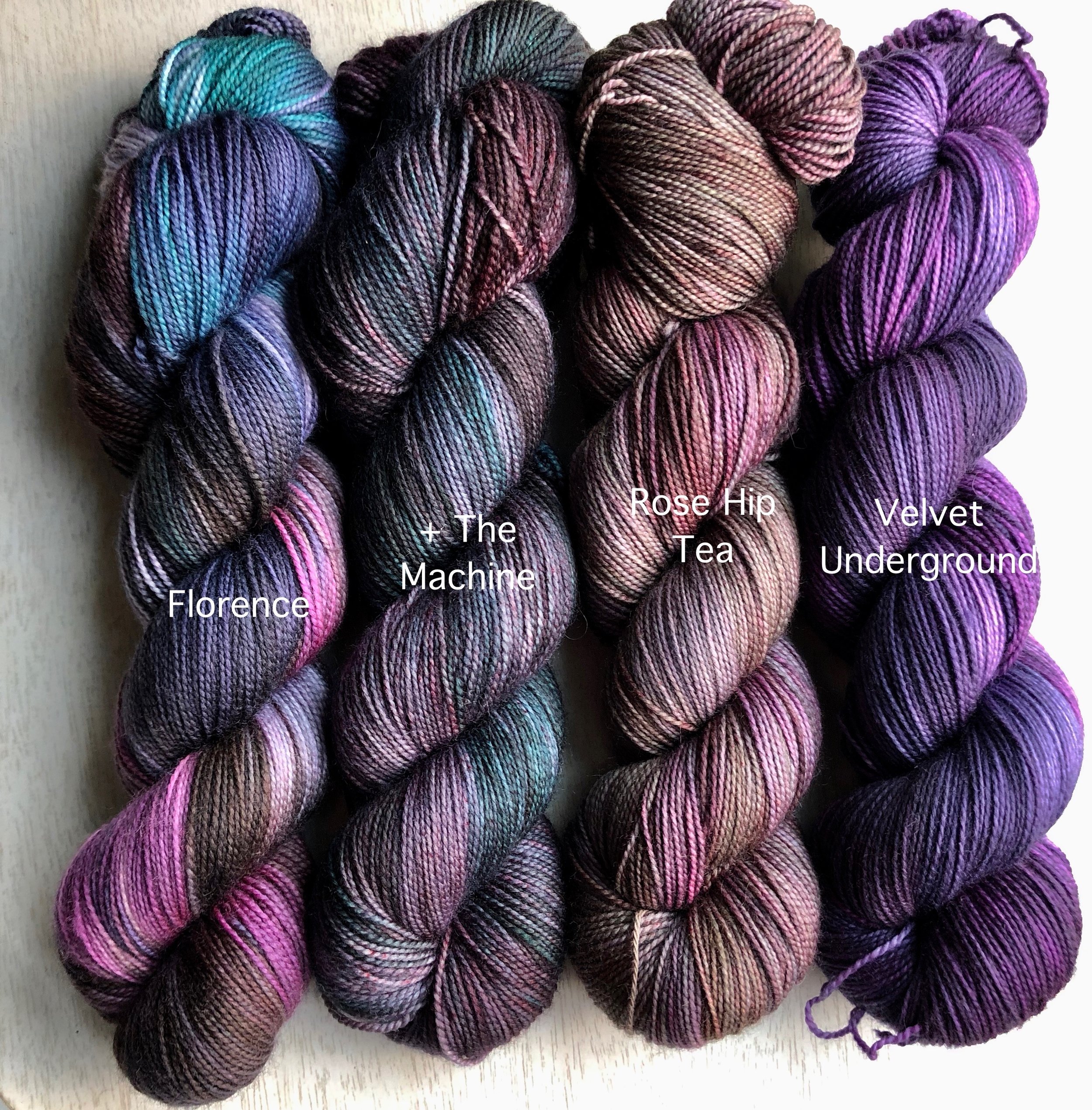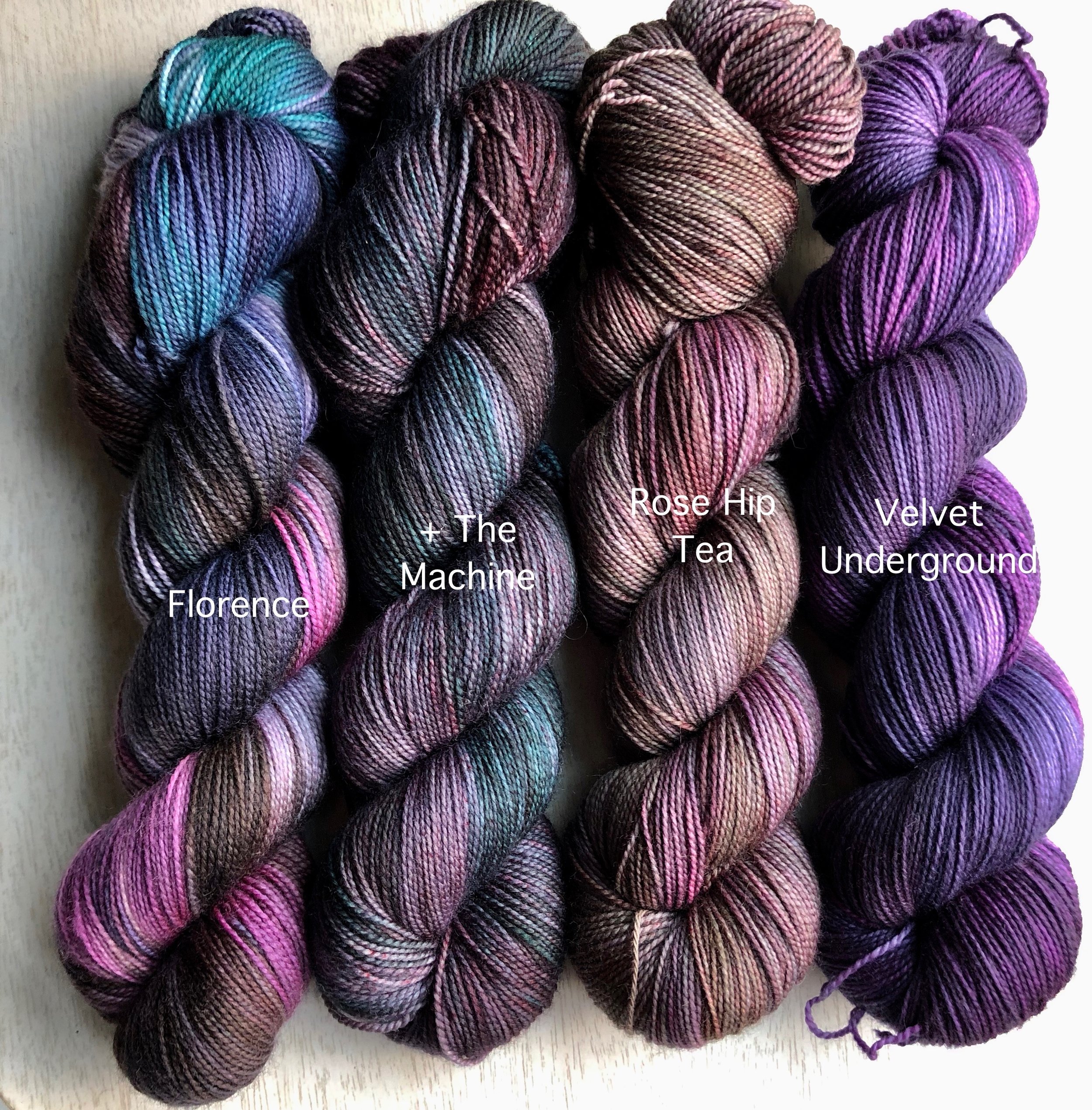 The Florence Collection on Sourdough Sock
The Florence Collection begins with Florence, a dark and rich mixture of teal, purples, pinks, black.
I added +The Machine, a mixture of earth tones, teal.
And Velvet Underground, a rich velvety purple.
Rose Hip Tea, a cool brown and gray tonal with pink.
These colorways are available on Sourdough Sock, a soft and strong superwash merino/nylon blend. (80/20%). Each skein is 100 grams/400 yards.
***There are two options for ordering. Each colorway will have a selection with a quantity of instock, ready to ship skeins. If you'd like to order more skeins than are currently instock, you may select from the pre-order option for that colorway. i.e. Woodstock Instock or Woodstock Pre-Order.
PLEASE NOTE RE: PRE-ORDERS. The turnaround time for pre-orders is 2-4 weeks. You will receive an email shipping notification when your order has shipped.
Only 6 available
Only 6 available
Only 6 available
Only 6 available
Only 10 available
Only 10 available
Only 10 available
Only 10 available