The Stones Collection Flan Fingering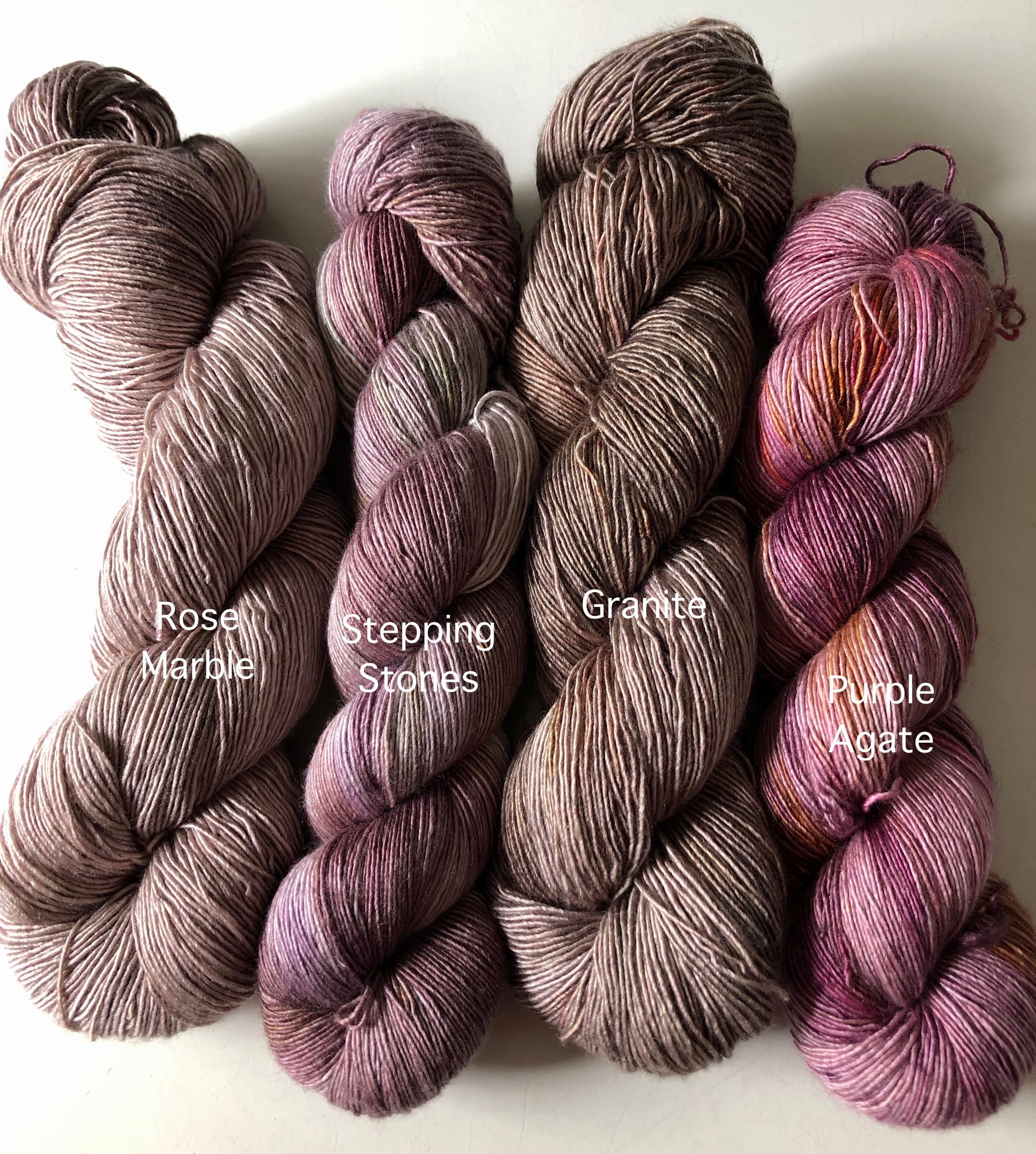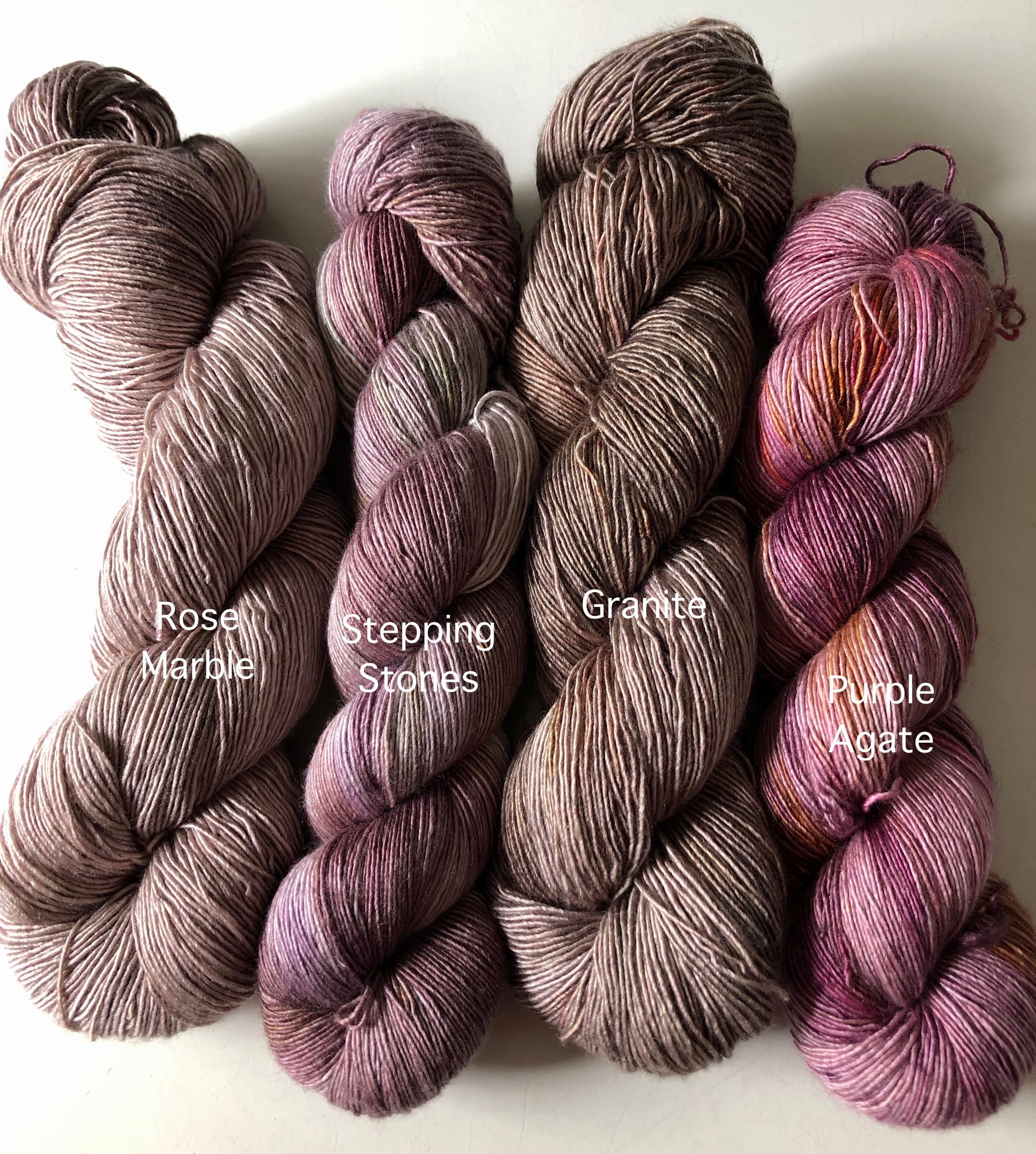 The Stones Collection Flan Fingering
The Woodstock collection begins with a variegated colorway of blue, red, pink, gold.
I added Louis Comfort Tiffany, a dark rich blue with speckled bright accents.
Himalayan Rock Salt, a pink rose shade with salmon, gold, blue accents.
And Red Bird, Blue Bird, a bright red with navy blue.
These colorways are available on Flan Fingering, which is a soft and shiny superwash merino/silk singly ply yarn. Each skein is 100 grams/438 yards.
***There are two options for ordering. Each colorway will have a selection with a quantity of instock, ready to ship skeins. If you'd like to order more skeins than are currently instock, you may select from the pre-order option for that colorway. i.e. Woodstock Instock or Woodstock Pre-Order.
PLEASE NOTE RE: PRE-ORDERS. The turnaround time for pre-orders is 2-4 weeks. You will receive an email shipping notification when your order has shipped.
Only 6 available
Only 6 available
Only 6 available
Only 6 available
Only 10 available
Only 10 available
Only 10 available
Only 10 available